Things To Consider While Renting A New Office
A good office is the foundation of a growing business. You may not realize it but an office does much more than just providing your employees with a space where they can work. Have you ever wondered how those MNCs are so successful and growing at a rocket-like speed? They have been in the market for years, that's true; but you should take a look at how much they invest in their infrastructure and facilities and the same reflects in their big revenues. To ensure a maximized productivity, you have to pick the best commercial property for lease in Fujairah. Here, we have discussed things that one should consider while renting a new office space:
Your Budget
It is the most important factor and should be considered in the very beginning; maybe while setting up the business. Property rates may be different for different Emirates. So, do thorough research, find a location that is preferred by professionals and fits in your budget at the same time. You can look for business offices for rent in Fujairah or any other location. But make sure to not to go out of budget as it is necessary to keep things in balance.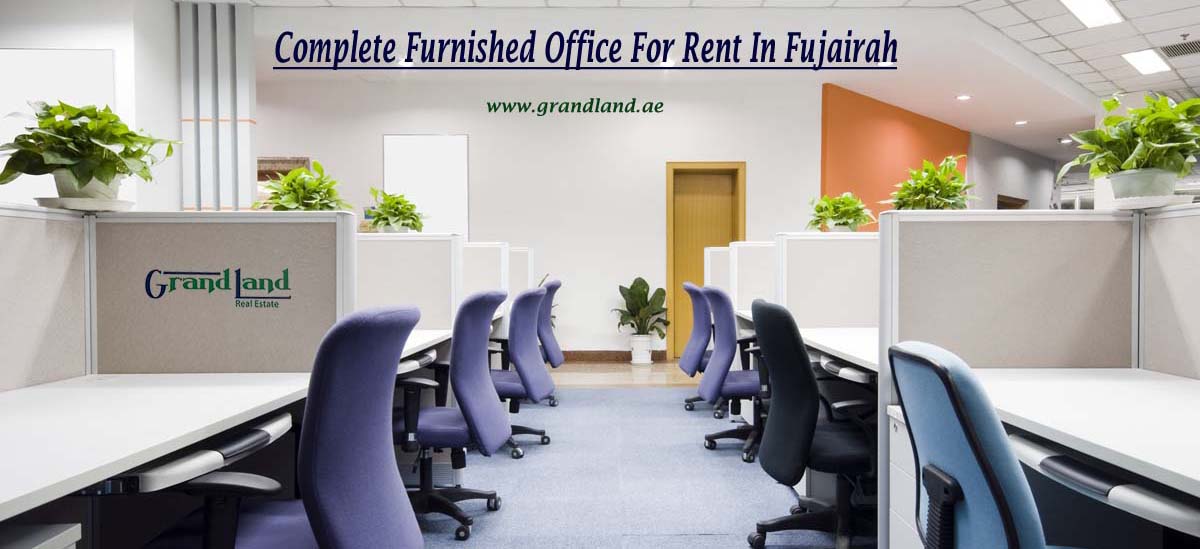 Location
Location is amongst the most important things to be considered while selecting an office for rent. It should be present at a convenient location that is easily accessible. A good location will attract the best talent and can take your business to the heights you have never imagined. On the other hand, a location that is remote and not easily accessible may cause more harm than good to your business and its growth. So, it is essential to choose carefully.
Size Of Your Business
Picking an office is not just about picking anything you like. You must keep the size of your business in mind as that's how you get to pick a property that can provide enough space for your people. So, take a look at the number of employees and choose a small or large office space for rent in Fujairah accordingly.
Facilities Offered
You must get an idea of what facilities they are providing and compare them with your requirements if they are enough to run your business smoothly. All the business offices for rent in Fujairah come with all the modern facilities these days. You can still look for the basic facilities such as Internet, water, etc. The companies are also providing furnished offices depending on the requirement.
Interiors
Interiors matter a lot! You may ignore them at first but they may actually have a positive or negative impact on the efficiency of your operations. Good interiors are like mood-enhancers that motivate employees to give their best and improve productivity.